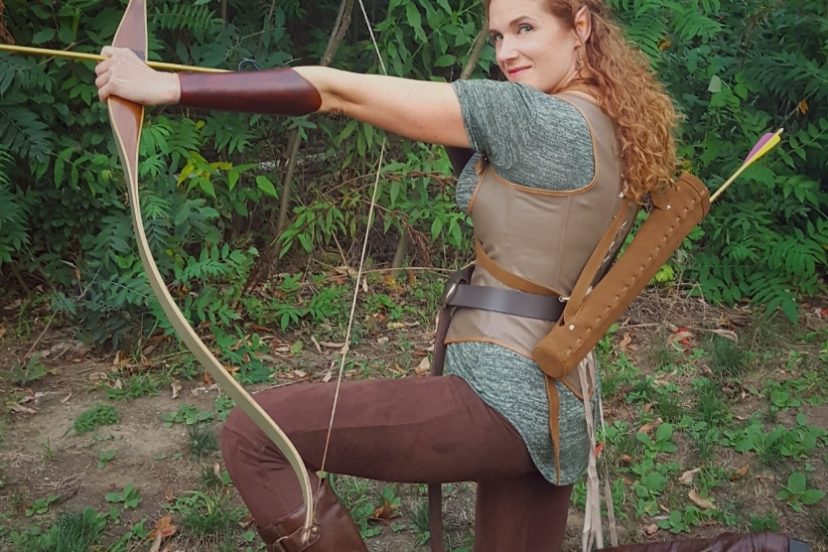 Recurve bows are also known as traditional bows. They are fun to shoot, and they push you to challenge yourself.
If you're in the market for a new traditional bow, read on for a guide to some of the top bows on the market today.
1)) Southland Archery Supply Pioneer Longbow
Southland Archery Supply's Pioneer Longbow is a seamlessly designed longbow at a budget-friendly $180 price tag.
The Pioneer comes ready to shoot, and the grip is one-size-fits-all and able to accommodate archers both big and small.
This bow is 68 inches and comes in various draw weights, ranging from 40 to 55 pounds.
The limbs are made of durable fiberglass with maple laminations, and the riser is a blend of Makore wood and Cassia Siamea.
2)) TopArchery Traditional Recurve Bow
If you're looking for a beautifully crafted hunting bow, look no further than TopArchery's Traditional Recurve Bow.
With a horsehair bow and handcrafted body, this $85 traditional bow is ideal for beginners or anyone looking to experiment with a traditional bow.
The Traditional Recurve can support a draw weight of between 30 and 50 pounds, and a draw length of 28 inches– ideal for smaller and midsize archers.
3)) Obert Archery Takedown
With hard maple and fiberglass limbs, finished wooden handles, and an ergonomic design, you can't go wrong with the $115 Takedown Bow from Obert Archery.
This bow features a draw weight range between 30 and 60 pounds as well as a draw length of 28 inches.
If you're looking for a small to midsize bow at a price that won't break the bank without sacrificing quality, this bow is it.
4)) SinoArt Sparrow
SinoArt's Sparrow Bow is another budget-friendly option.
This traditional longbow is designed for right-handed archers and features a draw weight range of between 20 and 35 pounds.
And 54 inches and $87, this bow is best for smaller archers or those practicing target archery.
5)) Longbowmaker Pigskin Handmade Traditional Longbow
Featuring a draw weight range of between 20 and 110 pounds, Longbowmaker's Pigskin Handmade Traditional Longbow is for archers of any size and skill level.
This Mongolian bow is made from pigskin, beechwood, and cow leather.
If you're looking for a longbow that can stand the test of time, this is a great option for $115.
6)) Bear Montana Longbow
If simplicity and quality are what you're after, consider Bear's Montana longbow.
With a 45-pound draw weight, this bow is well-suited for intermediate and expert archers.
At $400, this bow is an investment, but a worthwhile one. The bow is reinforced, making for a more durable bow that will last.
7)) IRQ Traditional Longbow
The IRQ Traditional Longbow is a great option for anyone looking for handmade details and Turkish style design.
IRQ's Traditional Longbow comes in at $110 and is sold in a variety of draw weights ranging from 30 to 65 pounds.
This is a bow that is designed for archers big and small, beginner and expert.
Conclusion
Any of the traditional bows on this list would be a great addition to your bow collection.
Traditional bows are more budget-friendly than modern bows, and they're a great way to become more skilled as an archer.
If you want to truly hone your skills, have some fun, and try archery the way it was originally practiced, consider shooting with a longbow.
Whether you're new to the sport or a seasoned professional, archery with a traditional bow offers something for everyone.