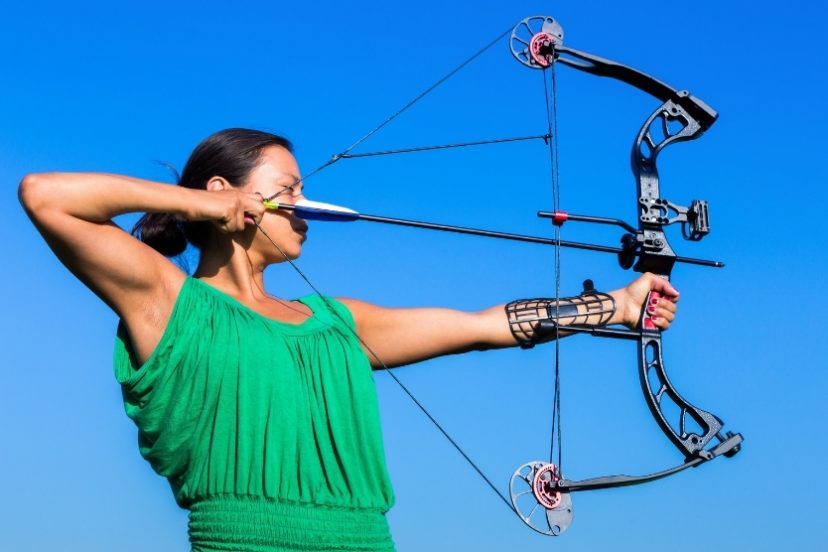 There are so many compound bows on the market, it can be difficult to choose which one is right for you.
While nothing beats actually holding onto and trying out a bow, it can be helpful to know what models you are interested in trying, first.
Read on for a brief guide to some of the more popular compound bows on the market today.
1)) PSE Full Throttle
The PSE Full Throttle is designed with speed in mind. With a top speed of 370 feet per second, this is one of the fastest compound bows on the market.
If you're looking for a compound bow that will take your shooting to the next level, the PSE Full Throttle may be it.
The Full Throttle features a 70-percent let-off. At 4.1 pounds, the Full Throttle is a solid bow with a draw length of 24 to 30 inches and a draw weight between 50 and 70 pounds.
Retailing at around $1,100, the Full Throttle is designed with the seasoned bowhunter in mind.
2)) Genesis Original Kit
With a price tag right around $200, the Genesis Original comes with everything you need to start shooting, including aluminum arrows and an arm guard.
Ideal for beginners of any age, the Genesis Original has a zero percent let-off, meaning the bow holds on to the entirety of the draw weight when the string is pulled back.
The Genesis has an adjustable draw weight between 10 and 20 pounds, and the bow itself weighs just over 3.5 pounds.
3)) Diamond Archery Infinite Edge Pro
For $330, the Diamond Archery Infinite Edge Pro comes in a package that contains an arrow rest, quiver, stabilizer, and everything else you need to start shooting, aside from arrows.
The Infinite Edge pro features an extended draw length for those with longer arms, as well as a draw weight between 5 and 70 pounds.
This bow is an easy to handle, reasonably priced option for a beginner or someone looking to get back into the sport after a hiatus.
4)) Bear Archery Cruzer G2
The Bear Archery Cruzer comes in a variety of styles, including a youth version, a lighter model, and the G2.
The $400 G2 comes in a ready-to-hunt package that includes sight assistance, a stabilizer, a quiver, and a whisker biscuit.
With a weight of three pounds and a speed of 315 feet per second, the G2 is a lightweight and efficient option for anyone new to bowhunting with a compound bow.
5)) Raptor Compound Bow
With a price of around $250 and a kit that includes everything except the arrows, the Raptor Compound Bow is fully adjustable, making it the perfect option for adults and children looking to pick up archery.
The Raptor features a draw length of 24.5 to 31 inches, allowing it to work for archers both big and small.
The Raptor Compound Bow also has a draw weight range between 30 and 70 pounds, and a speed of 315 feet per second.
Conclusion
Whether you're new to archery in general, or just new to compound bows, finding the right bow is half the battle. Some considerations should include how you plan to use the bow, your size, skill level, and budget. The models on this list are a great place to start as you begin experimenting with different compound bows.