6 Top Rated Recurve Bows You Need to Try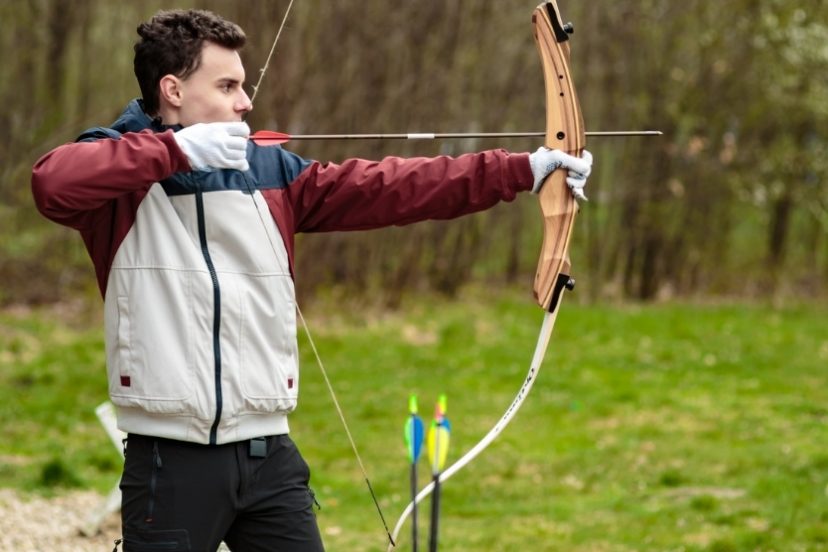 Recurve bows are one of the more versatile bows out there. They are great for everyone from beginner to professional, they are lightweight and easy to transport, and they work more efficiently than the bulkier longbow.
You really can't go wrong with a recurve bow.
That being said, there are many different types of recurve bows out there, and some are better than others.
If you're on the market for a new recurve bow, read on for reviews of some of the more popular models available.
1)) PSE Razorback
The PSE Razorback is a hundred dollar, one-size-fits-all recurve bow. At 6 feet long and 1.8 pounds heavy, this bow is lightweight albeit a little on the bulkier side.
The bow is made from a solid piece of wood and is not collapsible. It also doesn't come with any accessories, but PSE makes several that are available for purchase after the fact.
The PSE Razorback may seem no-frills, but for a beginning archer, this is all you need. A quality bow, and a desire to shoot it.
2)) Samick Sage
The Samick Sage comes in a variety of sizes, making this a great option for smaller archers.
The price of the bow varies depending on its size, but it's generally in the $100 to $150 range.
The Samick Sage bow also comes complete with an arrow rest and a B-50 bow string.
It's also easily compatible with the Samick Sage Hunting Kit, a kit that includes many other useful accessories for the bow.
3)) Southwest Archery Spyder
The Southwest Archery Sypder bow boasts that it is the perfect bow for beginner to intermediate archers.
This bow is an upgrade to the Samick Sage, with several more features packed in.
The Southwest Archery Spyder comes complete with a stringer, an arrow rest, and a riser, as well as easy upgradability for different accessories.
This 64-inch bow comes in at around $150, depending on the size.
4)) Bear Archery Super Kodiak
Just under $550, the Bear Archery Super Kodiak should be on the radar of every intermediate-to-expert archer out there.
The Super Kodiak shoots accurately and efficiently, not to mention it's beautifully designed.
This 60-inch long recurve bow is ideal for bowhunting, although it could easily be used for field or target archery, as well.
5)) Obert Archery Takedown Bow
The Obert Archery Takedown Bow is a budget bow with a draw weight of up to 60 pounds.
At just over $100, this is a heavy duty option for beginners on up.
Made of fiberglass, this bow comes with only the bow and string, so any accessories will need to be purchased and installed separately.
If you're looking for a no-frills bow on a budget, this may be the option for you.
6)) Mandarin Duck Phantom
At $100, the Mandarin Duck Phantom recurve bow is another budget-friendly option.
This one, however, is collapsible, making for easier transport. The Mandarin Duck Phantom has a bow length of 56 inches and a maximum draw length of 29 inches, making this a bow that is geared towards smaller archers. Still, it's rare to find a collapsible recurve bow in a budget-friendly price range.
Conclusion
Knowing a little about the bow you want to buy before purchase could save you from making an expensive mistake.
Any of the recurve bows on this list would make a great addition to your collection.